Tri-State Wildlife Managment - Out of Control Wildlife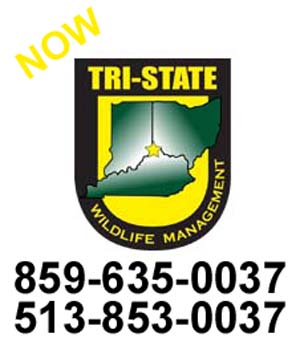 Got some uninvited houseguests...and we're not talking about the in-laws...we're talking about raccoons, squirrels, birds, bats, skunks and more...depend on Out of Control Wildlife, the solution to all your wildlife problems. CALL TODAY!
859-635-0037
513-853-0037
Photo Gallery
Click on a photo below to enlarge and begin slideshow.
Large slideshows may take a minute to load.
Hidden Treasure